Serie de carteles - convocatorias para fomentar la lectura en diferentes sedes del gobierno del Distrito Federal -Ciudad de México, como hospitales y el cuerpo de bomberos. Los carteles representan la lectura y/o escritura y contienen todas las bases de participación. La imagen de cada cartel representa a la institución a la que va dirigido.
Posters to encourage reading in different sections of the government of Mexico City, such as hospitals and the fire department. The posters represent the reading or writing and contain all the participation bases for the contest. The image of each poster represents the institution to which it is aimed.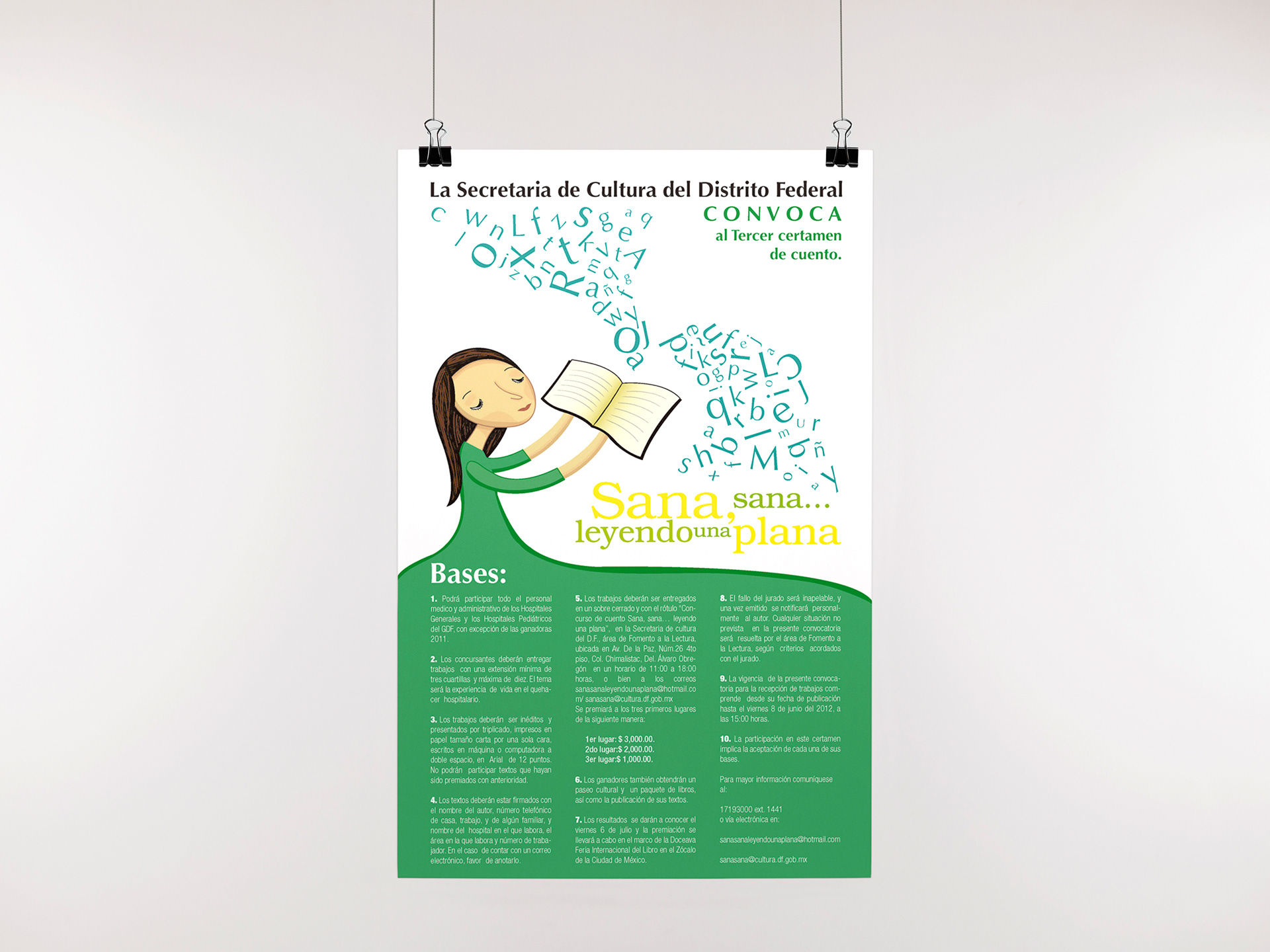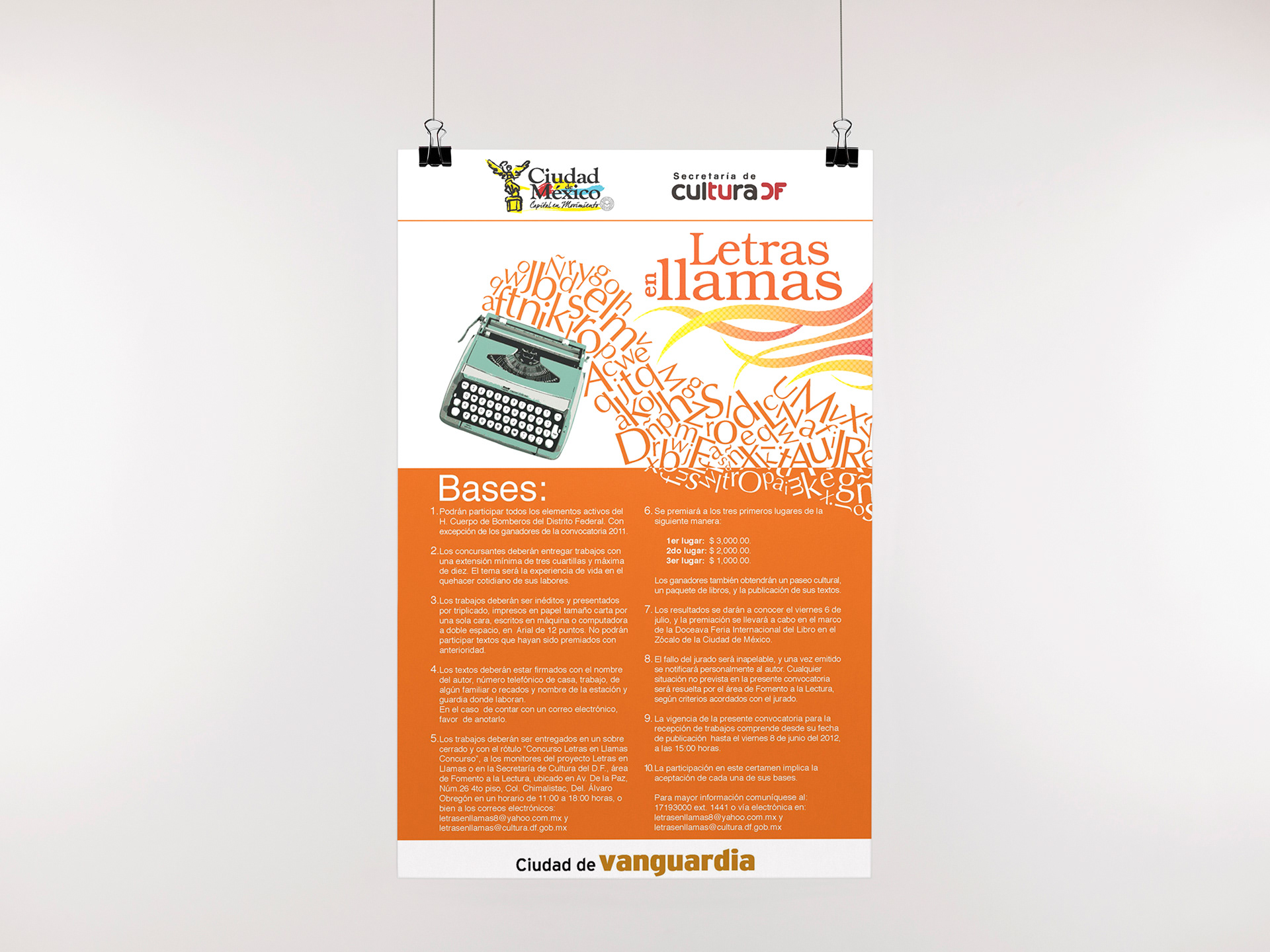 Gracias por mirar.
 - Thanks for watching.